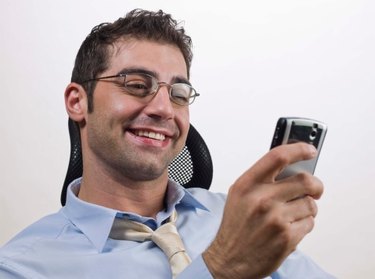 Phone calls aren't as private as many people might think. Every call you make is recorded by your phone-service company, just in case there is a need to access these calls at a later date. These recorded calls can be legally retrieved if the records belong to you or your immediate family. In the case of a missing or, possibly, cheating spouse, it is very handy to have access to all those recorded calls.
Instructions
Step 1
Make sure you have, on hand, the full name listed on the bill, the billing address, the phone number and the account number. You may also have to provide your social security number and possibly more information to validate that you have a right to the information.
Step 2
Call your phone-service company and ask for the phone records for that month. Provide all the information they ask you. Getting phone records for your spouse should be simple if you share the same plan with him. Be aware that the phone company may charge you to gain access to the records. You might be able to get detailed phone records, along with the monthly bill that they deliver to your home.
Step 3
Ask the person on the phone all the information that you need to know. For example, you may need access to the phone numbers called only during a certain time period, or the location certain phone calls were made. Access to this information should be retrieved without difficulty, if you provide the correct information.
Step 4
Visit the website of your spouse's phone-service company and see if you can access her phone records online. Set up an account by entering the necessary information. Setting up an account to track calls may trigger a validation text message to be sent to the cell phone, so it's best to have the phone on hand.
Step 5
Find a phone-service company that you are able to afford. The monthly cost of these services can range from $25 to $250, depending on the amount of information provided.