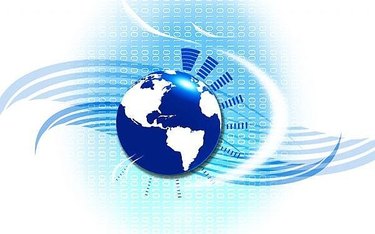 How to Make a Conference Call on Skype. The most popular feature of the Web-based Skype is the ability to make phone calls, including conference calls, from the convenience of your own computer. Here's how to make a conference call on Skype:
Make a Conference Call
Step 1
Open Skype and log in with your user name and password.
Step 2
Click the Contacts tab in the main section of your Skype window.
Step 3
Find your friend's contact information and double-click the name.
Step 4
Find another friend from your contacts list whom you'd like to invite to your conference call. Right-click his or her name and select "Invite to Conference" from the menu that appears.
Step 5
Alternatively, invite multiple contacts to a conference call at the same time by clicking each contact name as you hold down the Ctrl (control) key. Once you have selected the contacts you'd like to invite, click the "Invite Selected Contacts to Conference Call" button.
Step 6
Another way to create a conference call on Skype is to select the contacts you'd like to talk with. Hold down the Ctrl key as you click on multiple names.
Step 7
Click "Tools" on the horizontal menu along the top of the application window.
Step 8
Select "Create a Conference Call." Choose any additional contacts you'd like to invite via the menu that appears.
Tip
If you do not see the Dial tab on your Skype window, click "View" along the top menu and then choose "View Dialpad." You can also reach the dialpad menu by clicking the icon in the top menu taht looks like a telephone in a circular shape. Choose the region or country you are calling from the "1" pull-down menu. Doing so will default to your home country. You must choose a country code to call using Skype. In the field next to the number "2," enter the phone number using the numeric keys on your keyboard. Alternatively, enter your friend's telephone number by clicking the keypad in the center of your Skype window. Add friends to your Contacts list if you plan on calling them often. Then they'll be just one double-click away. After you've dialed your friend's number once, you will be able to double click his or her number from the History tab. You can add a friend's phone number to your Contacts list from the History tab by right-clicking your friend's phone number and clicking "Add to Contacts" from the pop-up menu.
Warning
Don't get carried away calling friends on their cell phones with Skype just because it's free for you. Your friends may have to pay for minutes that exceed their calling plans. You cannot invite friends that are not in your contact list to a conference call. If you intend to invite non-contacts, initiate the call by dialing their numbers first or take a moment to add them as contacts.