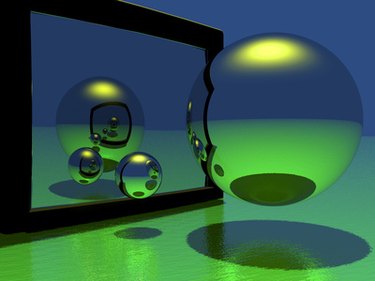 A Joint Photographic Experts Group (JPEG) image is a compressed digital copy of a photograph or a scanned image. Since the file is a digital copy of the original, it may be included in other digital documents such as those created by a word processor and may then be converted into a Portable Document Format (PDF) document. A PDF file is generally created by using Adobe PDF-capable software to make the conversion.
Step 1
Open your choice of word processing software. Once open, create a new document and then insert the JPEG image onto the page of the newly created document. Use the word processor's alignment tools to position the image where desired on the page. This is generally done with the left-align, center or right-align tools provided by nearly all popular word processing software packages.
Step 2
Save the document to the computer's hard disk drive. If using Microsoft Word, save the file as a Microsoft Word Document (ends with a .doc extension). If saving with OpenOffice Writer, simply save the file as a native OpenOffice document (ending with an .odt extension).
Step 3
Open the saved document with Adobe Acrobat if it was saved as a Microsoft Word (.doc extension) file. Once the document appears in the main window of Adobe Acrobat, click the large button which says "Convert to Adobe PDF." When prompted for where you would like the PDF document to be saved, save the file in the same directory in which the original Microsoft Word file was stored.
Step 4
Open the saved document with OpenOffice Writer if initially saved in the OpenOffice .odt format. Click "File" in the upper left-hand corner of the OpenOffice screen and then click on "Export PDF" in the drop-down menu. Unless you desire to add a password or desire to add compression to your images in the final PDF document, simply accept all of the default settings and click "Continue" or "OK" (depending on which version of OpenOffice you have installed). Save the new PDF into the same directory as the original OpenOffice file.
Step 5
Locate the new PDF file on your computer's hard disk and double-click on it to open. If you don't have Adobe's free Acrobat Reader software installed on your system for viewing PDF documents, it may be downloaded from Adobe.