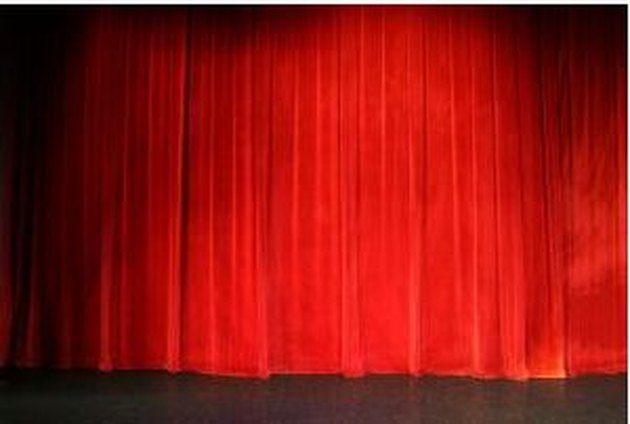 A playbill is a program or pamphlet provided to theater patrons as they enter a show. It includes the title of the play or other theatrical piece, the names of the cast members and the parts they play, and other points of interest, such as acknowledgments, acts and scenes and information on the playwright. A performance group with a limited budget can save money without sacrificing professionalism by creating and printing its own playbills using Microsoft Word.
Step 1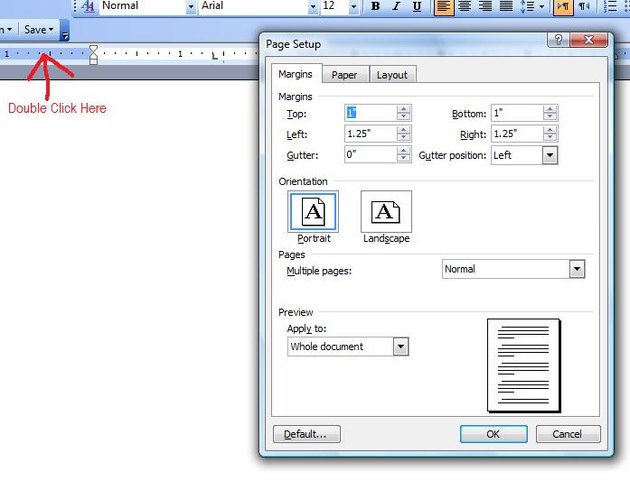 Create a new Word document. Open the "Page Setup" box by double-clicking the blue or gray area of the horizontal ruler at the top of the page.
Step 2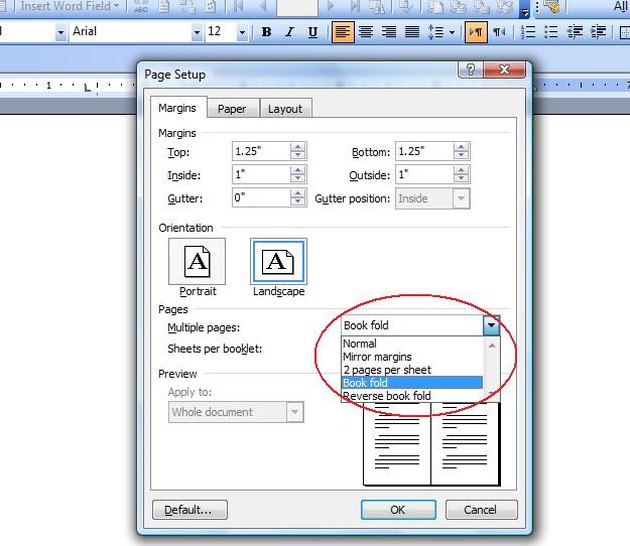 Click the "Multiple Pages" drop-down arrow in the "Pages" section and select "Book Fold."
Step 3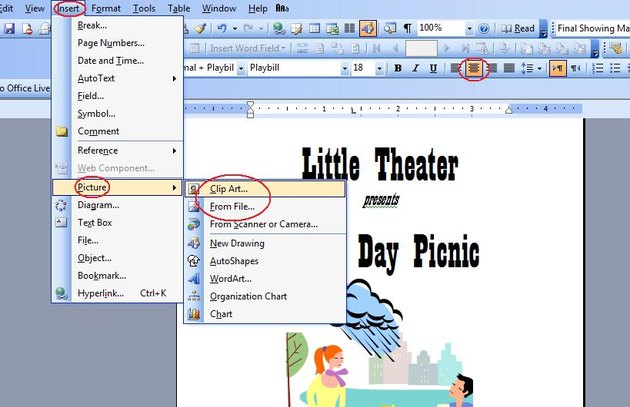 Click the "Center Alignment" button on the "Formatting" toolbar in Word 2003 or earlier, or the "Paragraph" section of the "Home" tab in Word 2007. Type in the title, author and director of the play. Insert a graphic by going to the "Insert" tab of Word 2007 and selecting "Picture" or "Clip Art," or, in earlier versions of Word, by pointing to "Picture" on the "Insert" menu and selecting "Clip Art" or "From File."
Step 4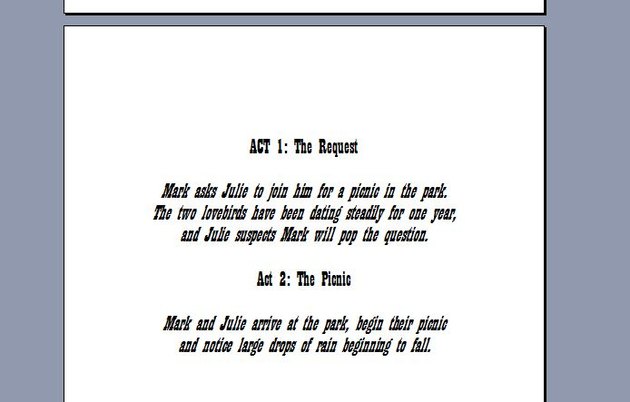 Type in the acts of the play on the second page. Include titles of the acts, if any, as well as a brief synopsis of each act.
Step 5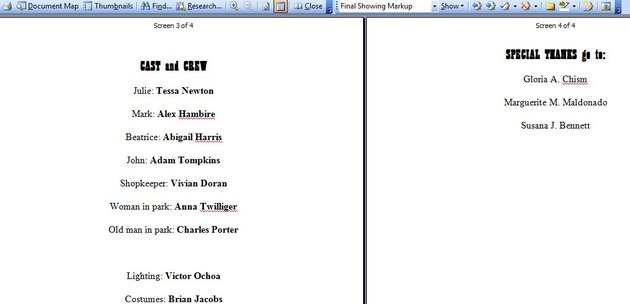 List the cast and crew on the third page. Include their roles and full names. Add acknowledgments or advertising on the fourth page, if desired. Print double-sided and fold in half.
Things You'll Need
Microsoft Word version 2000-2007

Color printer

Paper that is slightly heavier than standard printer paper
Tip
Different types of printers perform double-sided printing in various manners. Refer to your manufacturer's instructions.