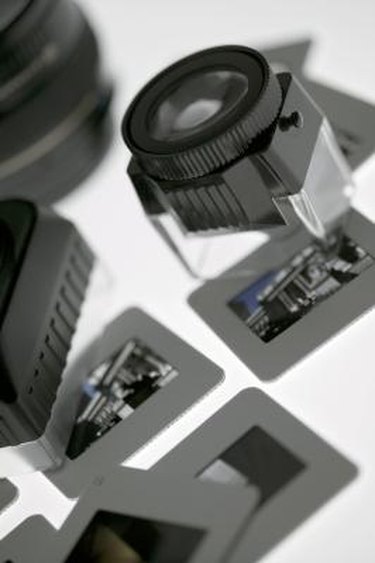 Tumblr's slogan is "The easiest way to blog." The microblogging site aims to make posting different types of content, such as photos and videos, as simple as possible. You can post photos individually, embed them into a text post or create a photo slideshow. Tumblr has a native slideshow feature that works with any photos you have on your computer. You just upload them, and the website does the rest of the work for you.
Step 1
Click "Photo" on your Tumblr dashboard to begin a new photo post.
Step 2
Click "Choose file." Find the photo you want to use from your computer hard drive.
Step 3
Click "Add another photo," then click "Choose file" in the new box for your next photo.
Step 4
Repeat for each photo you want to include in your slideshow. Add captions to each photo if you wish, or one description for the whole slideshow in the large Caption box.
Step 5
Click "Create post" to publish the slideshow when you're finished.
Tips & Warnings
To publish your photos in slideshow format, they need to be uploaded from your computer rather than linked to from elsewhere online. If you're storing your photos online, download them to your computer before setting up your Tumblr slideshow.