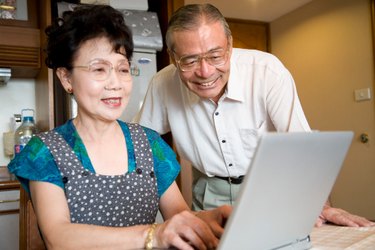 You may find that the default font size for your Facebook home page is too small. There is not a way to adjust the font size of your home page through Facebook, but you can use the zoom function on your Internet browser. This process only takes a simple keyboard shortcut and is compatible with several Internet browsers, including Firefox, Safari and Internet Explorer.
Step 2
Enter your Facebook log-in information and click the "Login" button.
Step 3
Hold down the Ctrl key and press the "+" key. Press the "+" key several times, until your Facebook home page font is at a size that is to your liking.