Netflix is a service that gives you the ability to rent movies and TV shows via mail, plus it enables you to stream content instantly through different devices including certain Blu-ray players, Wii gaming consoles and PS3 consoles. Users who stream Netflix through a PS3 console connected to a TV that supports 720p video resolution are able to watch movies and TV shows in high definition; however, if the video output settings on the PS3 aren't set to enable 720p, Netflix will play in 420p by default. You can swiftly enable 720p streaming on your PS3 through the output settings. 720p stands for a resolution of 720 lines with a progressive scan that updates the lines in each refresh pass on the screen.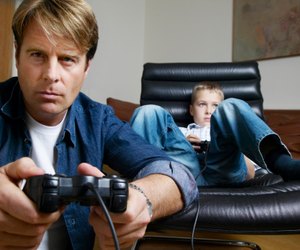 Step
Turn on your PS3 console.
Step
Navigate to the "Settings" option using the arrows on your PS3 remote.
Step
Scroll down to the "Display Settings" option and press the "X" button on your remote.
Step
Scroll to the "Video Output Settings" and press the "X" button to select that option.
Step
Confirm the type of connection you use with your PS3. For instance, if you use an HDMI cable, select the "HDMI" option and press the "X" button on your remote.
Step
Select the "Custom" setting option and then press "X" on your remote. Thereafter scroll to the option that says "720p" and check the checkbox by pressing the "X" button on your remote. Press the "X" button to save the changes. Now you can stream Netflix in 720p.