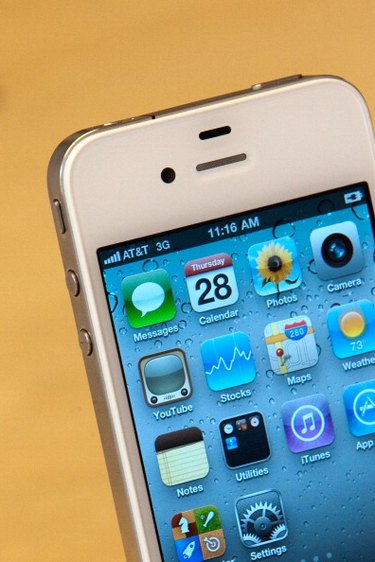 Although there are currently no applications in the App Store which will make your iPhone vibrate as you type on the keyboard, there are a few options available for iPhone users who have done a successful jailbreak on their phones. After a jailbreak, you'll have access to the Cydia application store on your device -- a store of non-Apple approved applications that many users find very useful for enhancing their phone's functionality. In the Cydia store, you will find multiple applications for making your iPhone vibrate as you type, a feature known as haptic feedback.
Step 1
Open the Cydia application on your phone's home screen. If you haven't done a jailbreak on your iPhone yet, you'll need to do that first. Only after a successful jailbreak will the Cydia icon be available on your phone.
Step 2
Search for applications that will make your iPhone vibrate as you type. Two available applications are HapticPro and Vibrus 3G.
Step 3
Click on each application in your search results to determine which iPhone app has the features you're looking for. Once you've selected an application, click on the install button to purchase and install it on your phone.
Step 4
Open the application and go to the settings menu to configure the vibration settings and begin getting haptic feedback when you type on your iPhone's keyboard.