If you have vision difficulties, computers have customizable view options allowing you to change the text size, icon size and color settings. Making the font larger or smaller to suit your tastes or needs is a simple process requiring minimal computer knowledge or setup. You should be able to adjust the computer's default font settings to a suitable size within minutes.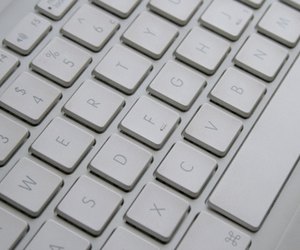 Make Font Smaller in Windows
Step
Open the customization menu by clicking "Start," "Control Panel," "Appearance and Customization." Then select "Customization."
Step
Click "Adjust Font Size (DPI)" from the left menu.
Step
Use the DPI scaling box to adjust the font size. Click "Default scale (96 DPI)–Fit More Information" to reduce the font size. Click "OK" to save the changes.
Step
Restart the computer to apply the changes to all programs.
Make Font Smaller on a Macintosh
Step
Select the "Macintosh HD" drive from the desktop.
Step
Click "View" then "Show View Options" from the Finder menu at the top of the screen.
Step
Adjust the font using the "Text Size" drop-down menu.