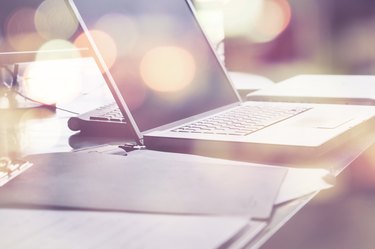 Foxit Reader is a document-viewing program that also allows you to edit certain aspects of PDF files. The program contains a text viewer that gives you the option of customizing the text of a PDF file, including the font size. Text size can only be edited in PDF files in which the author has allowed modification of the document.
Step 3
Click and hold the left mouse button and drag it over the text you wish to edit; the text will be highlighted.
Step 4
Right-click the highlighted text to open a prompt.
Step 5
Click on "Font Options" to open a menu.
Step 6
Click and hold the left mouse button on the scroll bar next to the "Size" section. Move the mouse up and down to view the available default text sizes. Click on the size of your choice; it will appear in the box labeled "Size." Alternatively, you may enter a numerical value of your choice in the box.
Step 7
Click "OK" to apply the changes.