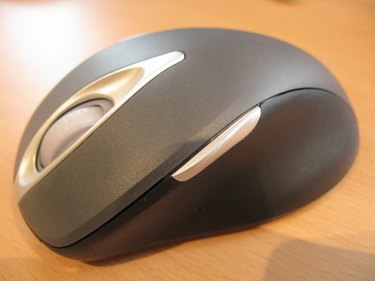 If you aren't satisfied with the touchpad on your Lenovo laptop, you may want to opt for a Bluetooth mouse instead. This mouse functions just like a standard desktop mouse, only there is no cable tethering the hardware down and limiting movement. The connection does require the hardware to sync with the Lenovo, but the entire process only takes a few moments.
Step 1
Power on the Bluetooth mouse. Most Bluetooth mice have a power button located on the back or bottom of the device.
Step 2
Click the "Start" button on the desktop (with the current touchpad), then select "Control Panel."
Step 3
Click "Hardware and Sound" from the Control Panel window, followed by "Bluetooth Devices."
Step 4
Choose "Add," then wait for the computer to scan for available Bluetooth equipment.
Step 5
Select the mouse and click "OK" (most Bluetooth mice do not have a pair code). Exit out of the Bluetooth installation window and the Lenovo mouse is ready for use.