Introduction
When you insert a flash drive into your Mac running OS X Yosemite, an icon for the drive appears on your desktop automatically. Using this icon, you can open the flash drive and transfer files.
Step 1: Insert your flash drive into your Mac and locate the icon that appears on your desktop. In this example, the flash drive is named RZC. Double-click the icon to open the flash drive.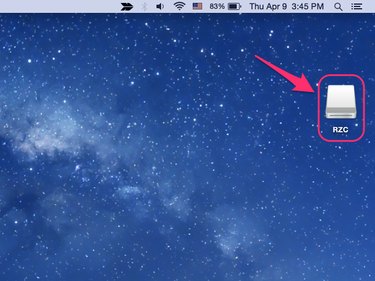 Step 2: Click and drag files to or from your flash drive to move them.
Step 3: Eject the flash drive when you are done transferring files. Click the gear icon on the menu bar in Finder and choose Eject [flash drive name].