Creating an email ID allows you to send emails from your email account as well as chat with family and friends through messaging programs like AOL, MSN and Yahoo! Messenger. An email account offers the convenience of sharing and sending emails to people all around the world. With the following simple instruction on creating an email account, communicating over the Internet is a simple process.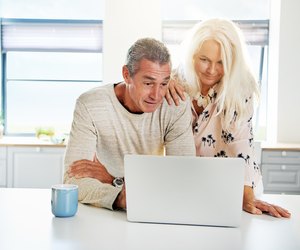 credit: UberImages/iStock/Getty Images
Step
Open your Web browser and locate an email provider that you would like to set an email account with. There are many different providers such as Yahoo!, Hotmail, AOL and Gmail (see Resources). They all have a very similar process for establishing an ID.
Step
Click the "Create Account" tool, found on the main pages of the major email websites. Type in your name and an email login ID.
Step
Click the "Availability" button to find out if your chosen ID has already been taken. Choose an ID that is unique and one that will be easy to remember.
Step
Try another ID if the one you selected has been taken, then click "Availability" again. Repeat this process until your ID is selected.
Step
Read the terms and conditions, then click "Accept" to create your email ID.