A file with the extension .MPG is a video file compressed with the MPEG-1 or MPEG-2 video encoding standards. A file compressed with the MPEG-1 encoding standard is roughly equal in quality to a VHS cassette, while a file compressed with MPEG-2 is similar to a DVD in quality. MPEG-1 files can be played in Windows Media Player with no modifications. However, MPEG-2 files may require the installation of a third-party video codec on some versions of Windows.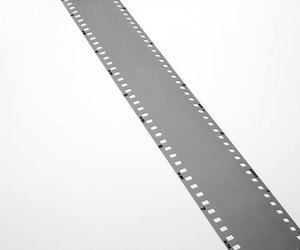 Playing an MPEG-1 MPG File in Windows Media Player
Step
Launch Windows Media Player. Click the "File" menu at the top of the screen, then click "Open." Alternatively, press the "Ctrl" and "O" keys simultaneously.
Step
Browse to the location of the video file and double click it. If the file is encoded with the MPEG-1 standard, it begins to play. If the file does not play, it may be encoded with the MPEG-2 standard. Skip to Section 2 to learn how to install an MPEG-2 codec for Windows Media Player.
Step
Close Windows Media Player when you are finished watching the video.
Playing an MPEG-2 MPG File in Windows Media Player
Step
Browse to the download page for the MPEG-2 video codec using the link in the "Resources" section of this article. Click the "Download" button and save the resulting file to the desktop. Extract the file to the folder of your choice.
Step
Double-click "MPEG-2.EXE." A new window appears with the word "Ready" in large red letters.
Step
Click the "Install Codec" button. The program responds with "Codec Installed OK."
Step
Close the window and play the MPG file using the steps in Section 1.