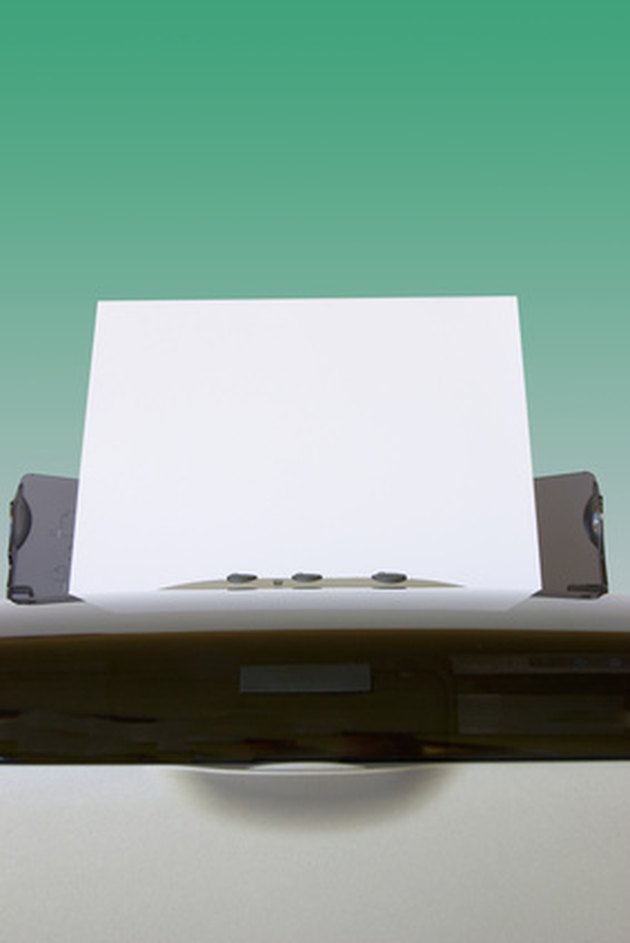 It is surprising to think how often we use printed materials. There are printed notes for a presentation, recipe cards for an index or a greeting card to send for a birthday. Most of the printed materials you use daily can actually be printed at home with a few common tools. Printing on blank cards, for example, is straightforward and can be done on most common word processing programs, including Microsoft Word.
Step 2
Select "File" from the top of the document and click on "Page Setup." (Programs other than Microsoft Word may use different labels for these functions.)
Step 3
Choose "Paper" to adjust the size to the card stock upon which you will be printing and confirm the orientation of the document as well. Common dimensions are 3-by-5 inches, 5-by-8 inches and 8.5-by-11 inches for bi-fold greeting cards. "Save" the document.
Step 4
Type the text and insert the graphics you want printed on the card. Click on "Save."
Step 5
Insert the paper into the printer with the correct orientation. Double-check the document is correct before clicking on "Print."