A USB flash drive is a helpful removable storage device that makes it easy to store and transfer files and documents. A USB flash drive makes these documents accessible on various computers, but even some printers allow jobs taken directly from USB flash drives, bypassing the need for a PC.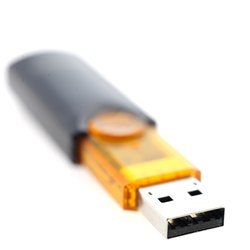 credit: Paul Tearle/Stockbyte/Getty Images
Step
Insert the USB flash drive's supplying end into the printer's USB port.
Step
Press the navigation keys below the printer's LCD screen to view the files and documents stored to the USB flash drive.
Step
Press the printer's middle navigation button to select the document you want to open. (A small preview of the document will only be available for viewing, only, on the LCD screen.)
Step
Press the "Print Setup" key on the printer's keypad to configure your print settings.
Step
Choose the size you want the document to be, its orientation, and color resolution and quality settings, when the print configurations and settings appear.
Step
Press the "Print" action, once you have set up the document to be printed.