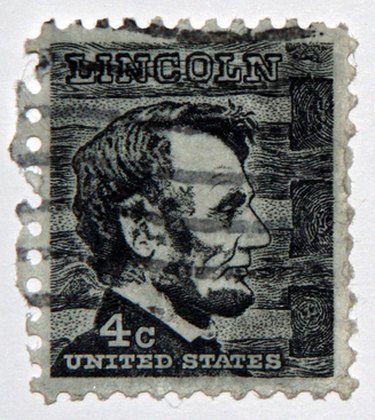 Businesses that send a lot of mail or people who simply do not want to make the trip to the post office can print stamps in the comfort of their own office or home. The United States Postal Service has approved several online sites to sell their home printing service. Printing your own stamps at home enables you to custom design the stamps and save trips to the post office and valuable time and energy. You can also print postcards, certified mail and delivery confirmation slips. Printing your own stamps simply requires a few moments at your computer, downloading software and familiarizing yourself with the system.
Step 1
Log onto a website that allows you to print stamps, such as Stamps.com. Pay for and download the software. Some websites will offer a free, limited use trial that will allow you to print a few pages of stamps.
Step 2
Design the stamp using the software's editing capabilities. Most software will allow you to edit and crop your photos. Choose your photos. Consider customizing your stamp with a company logo or image.
Step 3
Input an address. Most postage software will automatically input addresses from Microsoft Outlook or Quickbooks.
Step 4
Print your stamps on your printer with stamp paper. You can also print your stamps directly on an envelope by placing the envelope in your printer's paper tray and properly setting your printer. The postage will print directly on the envelope.
Step 5
Send your envelope in the regular fashion.