It can be frustrating to have several different remote controls to operate all the various components in your home entertainment system. But you can program the universal remote for your DirecTV system to operate your television and DVD player, even if you don't have the codes.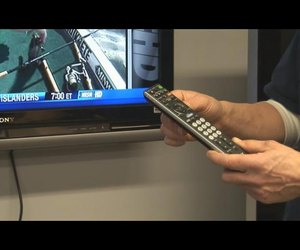 Step
Turn on your television set. Press the "TV" button once on your DirecTV remote.
Step
Press and hold the "Setup" button until the "TV" light goes off.
Step
Enter 991 on your remote control, using the numeric keypad. The "TV" light on the remote should blink twice.
Step
Aim your remote at the television and slowly alternate between pressing "TV" and "Power" on your remote, until the television set turns off. Once it turns off, press "Setup" on your remote control to lock in the code.
Step
Repeat Steps 1 to 4 to search for codes for other devices and program them into your remote, but use the appropriate key for your device instead of "TV."