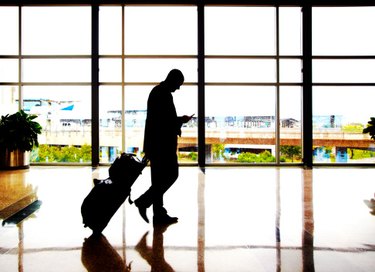 NET10 is a prepaid cell phone service that offers monthly plans, or you can purchase a NET10 card to add additional airtime. NET10 uses TracFone and operates off the same networks used by AT&T, Verizon and T-Mobile. NET10 gives airtime for 10 cents and there are no contracts, credit checks or deposits. NET10 has budget phone choices to give customers the best deal on cell service. Reactivating NET10 cell phone service only takes a few minutes.
Step 1
Visit the Net10 website. You need to have the Net10 phone when you are reactivating your service.
Step 2
Click on the "Activate/Reactivate" menu button at the top of the website. Go down and select "Activate/Reactivate phone."
Step 3
Select how you want to activate your phone: "Activate my NET 10 phone with a new number," "Transfer my service and number from NET 10 phone to another NET 10 phone," "Activate Net 10 with a number from another company" or "Complete my activation with a number from another company."
Step 4
Select the brand and model of your phone. Click "Submit" to continue.
Step 5
Enter your user name and password to log in to your account. When you are logged in, complete the reactivation and add airtime to your account using a credit card or a NET10 card. The reactivation will take a few minutes to 48 hours to complete.