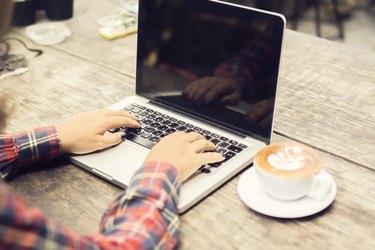 The VideoLAN (VLC) Player is an open-source, lightweight media player that plays practically all media types without additional codecs or add-ins. Record audio with VLC using the "Record" feature. The "Record" feature is one of the "Advanced Controls" in VLC and is not visible by default. First, set your VLC Player to show the "Record" controls in the player interface, and then play and record your audio file.
Step 2
Click the "Media" option on the top menu and select "Open." A file navigation window opens.
Step 3
Navigate to and click on the audio file to record. Click "Open." The audio file opens in the VLC player. Click "Stop" if the player is set to auto-play the audio file.
Step 4
Click "View" on the top navigation menu, and then click "Advanced Controls." The "Record" controls are added to the main VLC interface and appear under the main screen.
Step 5
Click "Play" and then click "Record." The playing audio file records to a file named "VLC Record" plus the date and time in your "My Documents" folder.