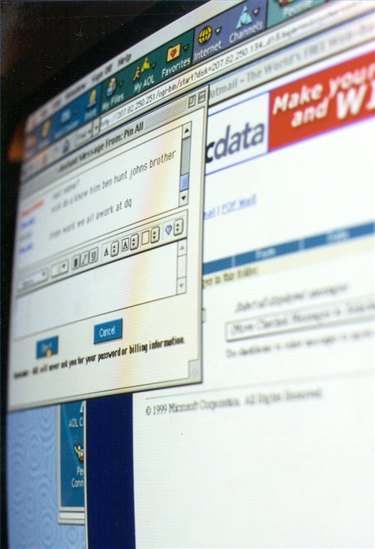 Frustration can set in easily if you can't access important information because you accidentally deleted an email. Users of the American Online (AOL) email client can recover recently discarded emails, however. AOL sends deleted messages to the "Recently Deleted" folder, where they remain for the first 24 hours after deletion. Recovering a message will return it to your inbox or other folder from which you previously deleted it. Users who want to restore deleted emails older than 24 hours can do so with the help of third-party software.
Step 1
Log in to your AOL account.
Step 2
Open the "Recently Deleted" folder, which is on the left panel of the "Mail" window.
Step 3
Check the box next to the message you want to recover by clicking once inside the box.
Step 4
Click the "Restore" button.
Step 5
Obtain data recovery software if you want to restore older emails not found in the "Recently Deleted" folder. Examples of such software include ePreserver Recovery, Data Recovery Pro and Instant File Recovery (see Resources). These and other similar programs recover emails by searching through the collection of previously opened email files, which your computer caches as temporary Internet files.
Step 6
Install and configure the software on your computer according to the manufacturer's instructions.
Step 7
Wait while the software scans your computer for cached files. Once the scan is complete, select the email files you wish to restore.
Step 8
Keep in mind that this method will not recover messages you never opened or emails deleted before the built-in system storage deadlines. To find out about a particular software's storage deadline, consult its accompanying manual.
Things You'll Need
AOL account

Data recovery software

Software manual
Tip
To keep an e-mail indefinitely, leave it in your inbox or save it to your personal folder.