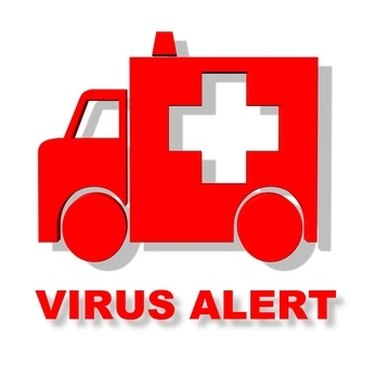 You may prefer a certain search engine such as Google or Yahoo!, but suddenly you're being forced to go to a certain search page without any choice. Perhaps a search toolbar has suddenly appeared at the top of your browser, and you can't close it. You may have been infected with a search engine "virus," which is actually a type of adware or malware. Fortunately, you can get rid of it with a few simple steps.
Step 1
If you don't already have an anti-malware program installed, install one on your computer. Spybot Search and Destroy is a free, simple-to-use program that removes malware and protects the computer from future infections. Ad-Aware is another popular free choice. You may wish to download one of those if you don't want to spend money on a program. (See Resources below.)
Step 2
Run a scan with the anti-malware program. It will detect the search engine virus/adware, as well as any other problems that you may not know about. Let the program finish its complete cycle, which usually lasts several minutes but can take up to an hour depending on the program, type of computer and size of your hard drive.
Step 3
Select the name of the program that is causing the search engine problem from the list of malicious programs identified by the scan. If there are other problems, select those as well. Then, click the anti-malware's option to fix or remove the selected problems.
Step 4
When the anti-malware program has completed the fix or removal, reboot your computer and try to perform a search using your preferred search engine. You should be able to do so, and if there was an unwanted search toolbar it should now be gone. If you are still having problems, go through Steps 2 and 3 again. If the program you are using can't fix the problem, you may need to try a different one.
Step 5
If your anti-malware program has an option to provide real-time scanning, turn it on. This will prevent the search engine virus from returning, as well as protect you against other malware and spyware programs.
Warning
You may see pop-ups ads that claim to be for anti-malware software, some of which claim to have performed a scan on your computer and detected dangerous infections. Others will direct you to do an immediate download in order to perform a scan. Never try to install anti-malware software via an ad. Most of these offerings will actually install adware or malware, then ask you to pay money to remove it.