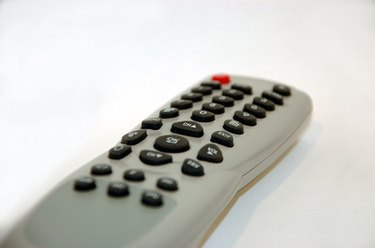 CableCards are small metal devices that plug into various electronics, including TVs, computers and DVRs (digital video recorders). CableCards relay information to these devices regarding the channels that you are authorized to view. One of the most popular devices to embrace the CableCard technology is TiVo. You will have to know how to remove a CableCard from the TiVo unit in the event that it stops functioning properly or you wish to return it.
Step 1
Power off your TiVo box. Locate the slot that houses the CableCard. On newer TiVo HD models, this slot is located near the lower-left portion of the front of the device. On older models, this slot can be found on the rear-left portion of the box.
Step 2
Using two hands, grasp the edges of the CableCard and gently pull. The card should come out of the box with little to no resistance. If you find yourself struggling to remove the card then you are likely doing something incorrectly. Certain older TiVo models have a small gray eject button next to the CableCard slot. If your device has this, press the button and the card will pop out. Place the card in a safe place.
Step 3
Contact your cable or satellite provider if you wish to return the card. They will provide you with instructions on how and where to send it. Don't lose the card, as most cable companies will charge a "Lost/Damaged Equipment" fee. If you wish to transfer the card to another TiVo, you must schedule a new CableCard installation, as the technicians will have to reconfigure the card.