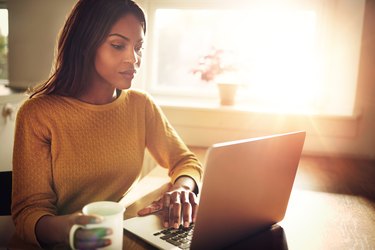 WhitePages provides an online directory that may reveal personal information about yourself. Even if you didn't sign up for an account, you can create an account and remove your information from public listings. You can't delete your main account, but you can't hide your information so that nobody can view it through WhitePages. After creating an account, you can select other profiles, such as a family member, and remove their information as well using the same process.
Step 1
Navigate to the WhitePages homepage (link in Resources), select the "Log In" button and provide your email address and password if you have an account.
If you don't have an account, select the "Create an Account" link. On the account creation page, provide the relevant information in the provided text fields. Click the "Create Account" button and log in to your account.
Step 2
Locate your WhitePages listing.
Step 3
Click the "Claim/Edit" link, and then select the "This is Me" option to confirm your ownership of the profile.
Step 4
Select the "Hide Information" link.
Step 5
Check the option to "Hide All Information About Me" in the "Remove All Public Information" section.