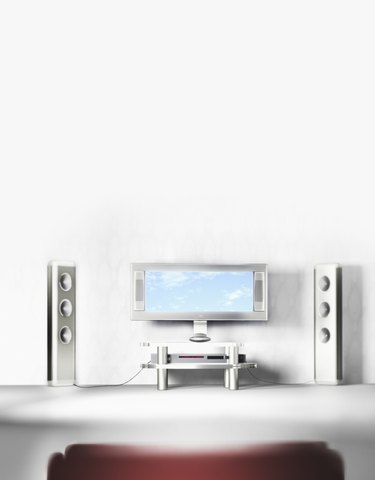 Panasonic plasma TVs are sold with factory settings in place for video and audio. If for some reason the Panasonic screen ever freezes on an image or the controls lock up, you can reset the unit to the original factory settings. This also requires reprogramming the set with the available channels from your antenna or subscription service. A separate reset procedure is available if you simply want to restore factory settings for picture and sound without having to reprogram channels.
Step 1
Press the "Power" button to shut off the Panasonic, then unplug the set's electrical cord from the wall outlet. If the Panasonic is completely locked-up and the "Power" button does not work, then unplug the TV from the wall. Wait 10 minutes.
Step 2
Plug in the electrical cord for the TV and turn on the power. The main menu for the setup screen appears. Reprogram your set following the on-screen instructions.
Step 3
Reset to the factory defaults without disconnecting the power (which requires reprogramming the channels) by pressing the "Menu" key and scrolling with the down arrow key to select either the picture or sound mode adjustments. Press "Enter" to select a mode.
Step 4
Press the down arrow key to highlight "Set" from the two options, "No" (normal) and "Set" (setting).
Step 5
Press "Enter" on the Panasonic remote to reset the plasma to factory settings.