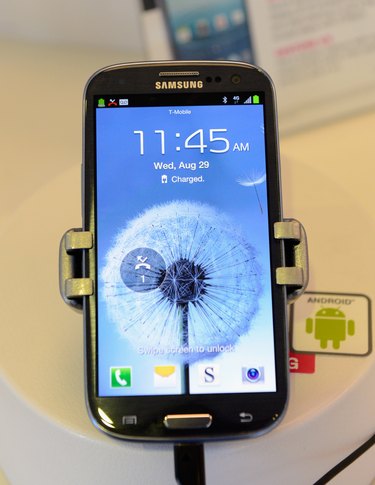 Resetting your Android phone to its factory defaults is a process normally performed from the phone's operating system. However, if your device is lost or stolen, you can perform the same process directly through your Web browser. Android's online Device Manager provides you with the tools you need to find, lock and erase your Android remotely, though it will only work if it has been enabled.
Step 1
Point your browser to "google.com/android/devicemanager."
Step 2
Provide your Google login details. Your Android device must be synced with your Google account for the device manager to function.
Step 3
Accept the terms of the agreement and wait for Google to locate your phone. Once the device is located, click "Enable Lock & Erase."
Step 4
Click "Erase" to start the remote reset, and then click "Erase" again to confirm the command. This command is permanent and cannot be undone.
Tip
Android's device manager can only find your phone if it is currently connected to a Wi-Fi or cellular network.
You may need to enable Android Device Manager through the Google Settings option in your phone's apps menu. Some Android phones have this option enabled by default.
Warning
Information in this article applies to Android Kit Kat. It may vary slightly or significantly with other versions or products.