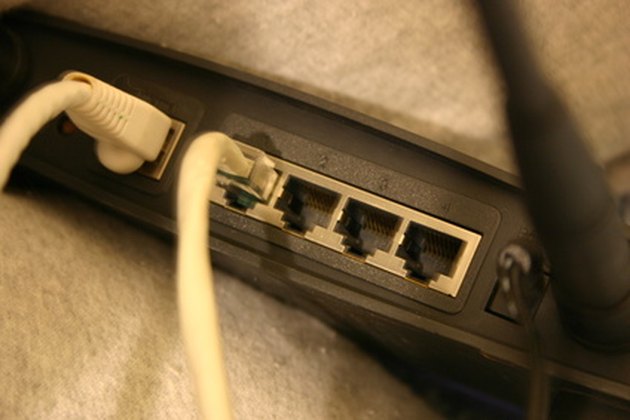 The Dell Powerconnect 2716 is an Ethernet switch device. Essentially, this is a device that controls several separate Ethernet networks and provides a dedicated connection to each network. It makes connecting to the Internet smoother and more stable, and is good for smaller organizations like schools or small businesses that require a network environment. This device requires an administrator password to make changes to the settings. If you want to change or reset the password, you will need to first reset the device and then create a new password.
Step 1
Locate the "managed mode" button on the front of the device. It is a tiny hole located to the right of the Ethernet ports. There are two settings on the Dell Powerconnect: unmanaged mode and managed mode. You can restore factory defaults and reset the password by placing the device into managed mode.
Step 2
Use an opened paperclip or pin to press the "Managed Mode" button. Hold the button down for about 30 seconds.
Step 3
Allow the device to reboot and wait for the "Managed Mode" button to remain lit. Once lit, the device is reset to "Managed Mode" and the password is now set to default. You can now log in to reset or change the password.
Step 4
Open your web browser and type "192.168.2.1" into the address bar. This is the default IP address that allows you to control the device.
Step 5
Enter "Admin" as the username and leave the password blank. Click the "Ok" button at the bottom of the screen to log in.
Step 6
Click the link labeled "Local User Database" in the left pane. This opens a settings screen where you can enter and save a new password.