Watching a DVD on a DVD player is not always convenient or possible. People who travel or do not own a television set may have difficulty using a DVD player. Most computers and laptops have DVD disk drives that allow users to play DVDs. Run a DVD from the default video player already installed on your computer.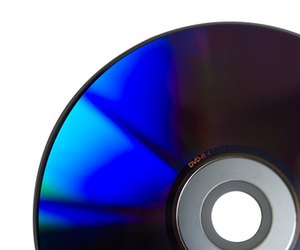 Step
Open the DVD disk drive by pushing the "Eject" button next to or underneath the drive.
Step
Insert the DVD with the title-side facing up. Hit the "Eject" button again to close the disk drive and load the DVD. For laptops, push the drive back into the computer gently.
Step
Click on the "Start" button.
Step
Go to "Run." The Run dialog box will open.
Step
Type "dvdplay.exe" into the bar next to "Open."
Step
Click "OK." The DVD player will open in the computer's default video player.