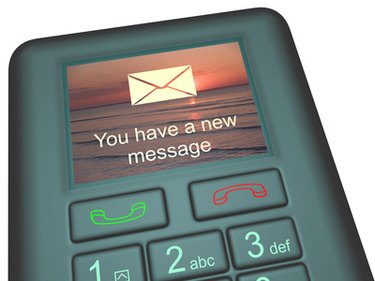 Text messaging is a convenient and quick way to contact someone when calling is not possible or appropriate. With the modern technology you don't even need a cellphone if you have access to a computer with Internet connection. You can either send text messages via a website, or use one of the instant messaging or VoIP applications. Most of the services are free, but some applications do charge a small fee for the service.
Step 1
There are plenty of websites that allow you to send free SMS messages to most of the U.S. and some foreign providers. You can send the same message to several recipients, just type the message and click "Send." Most of such websites also allow sending pictures or videos. See links to examples in the "References" section.
Step 2
Yahoo! Messenger is a free instant messaging application by Yahoo! used for real-time conversations by users all over the globe. You can even call other computers or phones using VoIP (Voice over Internet Protocol). Text messaging to cellphones is also included and is free. Just select text option for your contact and click "Send." See the References section for link.
Step 3
Skype is another application that uses VoIP, but unlike Yahoo! Messenger, it is not as convenient for instant messaging. Skype is a quick way to connect with friends via PC-to-PC calls with webcam and cell phone calls. Texting to phones is another feature of the application. However, there is a charge for this service. See link in the "References" section.