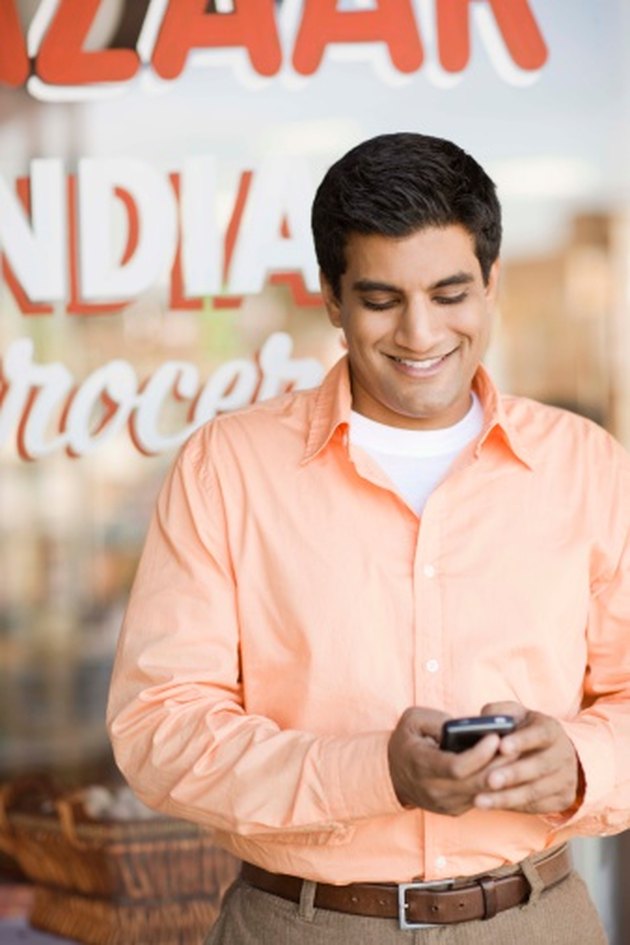 A text message, also known as an SMS, has become a popular means of communicating as cell phones increase in popularity. If you only have something brief to say that does not merit a phone call, sending a text message can be a good alternative. However, if you have a text message you wish to send later but don't have the time or the memory to do to it later on, there are several methods you can use to send your text in a few minutes or a few hours.
Step 1
If your telephone has the option to send a delayed text message, write your text message as normal and go to "Options" rather than to the "Send" button. Many phones now have "Send Later" as an option, in which case you can enter the date and time you would like the message sent. Note that your phone will have to be on at the time in the future you would like to send the message, or this will not work.
Step 2
Enter the web address for Text Memos in your browser. This will direct you to www.textmemos.com, a website that will send your text message later.
Step 3
Create an account. Click on the "Register" button and follow the page to the form that appears; it will ask you for your name, username and password (which you can immediately create), your email address, and your cell phone number. Hit "Register" again when you are done.
Step 4
In your email box, open up the validation email that Text Memos has sent you, clicking on the link they sent to confirm your email address. A new page will open, confirming that you have properly set up the account.
Step 5
Log in in the space provided on this new page. Your username and password should be pre-populated with the information you entered earlier.
Step 6
In the upper right-hand corner, choose "Add Reminder." Here, you can enter the message, date, time, and recipient of the message you wish to send. Hit "Set Reminder" to finish.