Microsoft Word's page layout options enable you to set the widow/orphan control and avoid distracting single-line text left in the top and bottom of your document page. Remove these unwanted breaks by formatting a paragraph to display together at least two lines at the bottom of one page and at the top of the next page. The widow/orphan control improves the layout by keeping a more balanced amount of content flowing from page to page as the viewer reads your document from start to finish.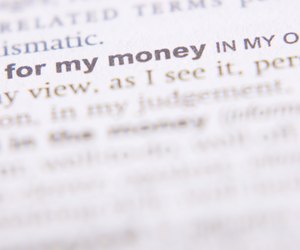 credit: Hemera Technologies/AbleStock.com/Getty Images
Step
Select the text where you want to apply the widow/orphan control. For example, click and drag over the whole paragraph to highlight.
Step
Click the "Page Layout" tab on the command ribbon and then click the tiny arrow icon in the lower corner of the Paragraph group to launch the Paragraph dialog box. This Paragraph box includes two sheet tabs: "Indents and Spacing" and "Line and Page Breaks."
Step
Click the "Lines and Paragraphs" sheet tab and then select "Widow/Orphan Control" in the Pagination section to check the box.
Step
Click "OK" to set this pagination control and transfer the lines of text. For example, a paragraph with three lines will move together to the next page.