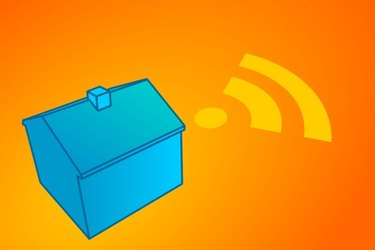 Add the Linksys Range Extender to your network to increase both the range and accessibility of your wireless network. The extender works by receiving signals from the wireless router and duplicating the signal, which results in doubling the range of the available signals.
Step 1
Use an Eethernet cable to connect the expander to the computer.
Step 2
Input "192.168.1.240" with out the quote marks in the address bar of your browser. This is the default address for "Linksys Wireless Range Expander. Press "Enter."
Step 3
Log onto the setup page for the expander. Put the name of the expander in the Name field. Put in the same SSID number you got from your router or access point into the SSID field. Got to the drop down menu next to Channel and choose the same channel used by your router or access point. Click on "Save."
Step 4
Set up the same security settings on the security page for expander as you have on the wireless network, if the network is security protected. Click on "Save Settings."
Things You'll Need
Computer

Wireless network

Linskys Expander