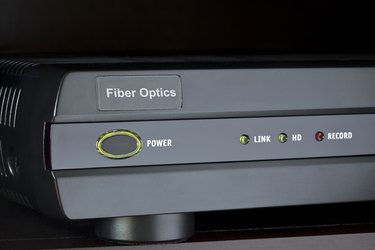 Time Warner Cable, like most cable companies, distributes cable boxes to their customers to allow for the viewing of digital cable programs. Like televisions, these cable boxes allow a sleep timer to be programmed so the device will turn itself off after a certain period of time. If you wish to program your cable box in this manner, you can do so easily.
Step 1
Press the "Settings" button on your cable box remote to open your settings menu.
Step 2
Highlight the "Set Sleep Timer" option in the settings menu.
Step 3
Use the "Left" and "Right" arrow keys to set your sleep timer. After the amount of time you have set on your sleep timer elapses, the device will turn off.
Step 4
Press the "Settings" button twice to exit the settings menu.