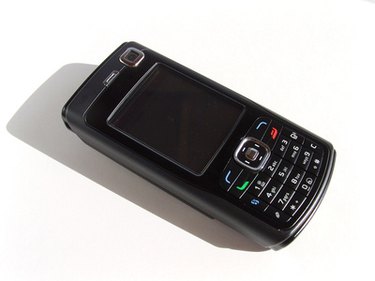 You can sync your cell phone with a car stereo to have a hands-free system that can be controlled by buttons on the steering wheel or front console of the car. This will allow you to talk on the phone while driving without having the handset as a distraction. Syncing the phone to a car Bluetooth can be done by creating a connection between your cell phone and the car stereo.
Step 1
Turn on the stereo in the car and your cell phone.
Step 2
Press the Bluetooth pairing button on the car stereo to enable the discoverable mode.
Step 3
Go to the main menu selection for your phone.
Step 4
Select the "Settings" option to view the options that are available.
Step 5
Select the option for "Bluetooth" or "Bluetooth Menu" from the list.
Step 6
Select the "Add" or "Sync" option to detect the car stereo. Select the "Connect" or "Start" button to begin the connection process.
Step 7
Wait while the phone searches for devices that are in range.
Step 8
Select your car stereo from the list of Bluetooth devices that are displayed on your phone.
Step 9
Enter the pairing number for the car stereo. This can be found in the documentation for the car stereo.
Step 10
Wait while your phone is synced with the car stereo.
Tip
Some phones may have a "Search for new devices" option in the Bluetooth menu selection list.