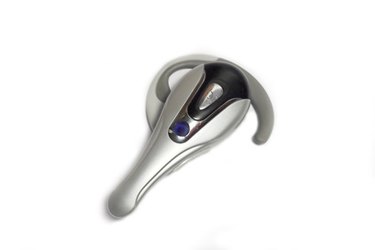 A 325i Series BMW with Bluetooth enables you to connect your phone to your vehicle. You can answer your phone with controls on the steering wheel while you are driving and talk on the phone through the BMW's audio system. Connecting your Bluetooth capable phone to your BMW allows for hands-free cell phone use.
Step 1
Turn on your phone's Bluetooth and turn the key in the ignition so that the radio display is turned on.
Step 2
Press the "Menu" button to the right of your CD player, then select "Phone" on the display.
Step 3
Press the middle button below the word "Pair" once you see the message asking you to pair your phone with your BMW.
Step 4
Scroll to the bottom of the display by turning the knob below the "Menu" button. You will see your BMW's Bluetooth ID number, which is also the last five digits of your BMW's VIN number.
Step 5
Open your phone's Bluetooth connection menu and select the option to search for Bluetooth devices. This process is different for every phone, so consult your phone's owner's manual for exact directions. Your phone will begin searching for your BMW.
Step 6
Select your BMW from the list of Bluetooth devices that your phone has found, then enter a security code, which can be any number from one to sixteen digits that you can easily remember.
Step 7
Select "Add" on your BMW's display to pair your phone to your BMW. Enter the same security code you entered in your phone in Step 6 in the display by pressing the soft keys below the numbers you want to select. You have about 30 seconds to enter your code into the display. Your BMW will pair with your phone and you will see a message on the display telling you that the pairing was successful. All your phone contacts will be transferred into your radio where you can access them, if needed.