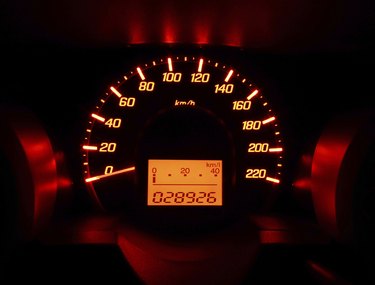 The fastest way to test your Internet speed is to visit one of the many test websites available, such as Speedtest.net, Broadband.gov or the services from Comcast and AT&T (links in Resources). Simply navigate to a service and click the "Start Test" button. After a few moments the test will provide you with an average download and upload speed of your Internet connection. Website speed tests may require plugins or the most recent version of JavaScript. However, you should not have to download anything to run the test; any site requiring such may be a malicious website.
Windows 8 Testing
If you don't want to use an outside website to test your Internet strength you can check your connection speed directly through Windows. In Windows 8, right-click on the wireless strength icon on your desktop and click "Open Network and Sharing Center." When you click on your connection in this menu, it will show you the current wireless speed you're experiencing.
Signal-to-Noise Testing
The signal-to-noise ratio of your connection detects the amount of background noise on your connection. Background noise can disrupt your Internet connection. Your service provider can determine how much your connection is being slowed by the background noise and give you an estimate of your connection's speed.