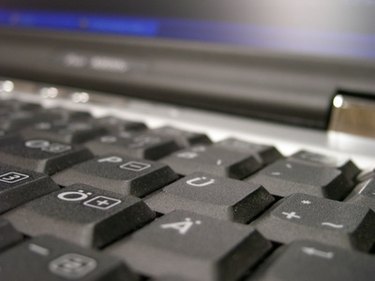 Laptop speakers sit on the interior portion of your computer. However, you can test your speakers with the keys on your computer if you understand what functions control the different features of your speakers. If you know how to access the "Control Panel" of your operating system, the ability to test the audio portion of your computer becomes easy.
Step 1
Open the Start menu on your laptop. Navigate to your computer Control Panel. Click on the panel with your computer mouse device to make sure you arrive at that location.
Step 2
Go to the portion of your screen where you have access to your hardware and sound components. Choose the sound option to access your audio features.
Step 3
View the sound components that sit on your system. If you want the speakers on your system to perform well, you need to make sure the sound device they work with is not disabled. Press the right click button on your mouse to enable any of these features.
Step 4
Press the button that lies on the right-hand portion of your mouse and click on the sound device you want to use. Select the option under "Properties" on this device. Make sure that each feature of this device that provides volume to your speakers is enabled. Turn up the volume. Close this box and test the audio of your system with a song audio to ensure your speakers work.