A webcam is a popular device, especially for Internet users who use it for several computer tasks such as video calling. If you just purchased a new webcam, you have to test it first so that you can have it repaired or replaced in case you find out that it is malfunctioning. You can also test a webcam first before you purchase it to know if the resolution that it delivers meets your standards.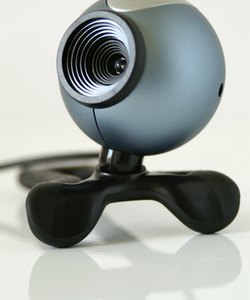 Step
Plug the webcam USB cable into the USB port of the computer. The computer should recognize the new device attached to the computer.
Step
Place the webcam installation CD into the optical drive of the computer and then wait for the installer to launch automatically. Follow the instructions on your screen until installation completes. Reboot the computer.
Step
Click "Start" and then "My Computer" or "Computer." The webcam will appear as one of the devices in your computer. Click the name of the webcam and see if the webcam displays images. If the display is blurry, configure the webcam settings through the webcam program saved in your computer upon installation.