There is a fine line between parental or spousal concern and invasion of privacy, but the fact remains that there are dangers out there, and sometimes a watchful eye is justified. There are plenty of low-tech, manual ways to look at a computer user's history. You can find tracks that will tell you what sites have been visited, what programs or files have been opened and what downloads have been executed. Once the subject of the spying gets wise to your behavior, though, he can cover his tracks and you'll need to resort to more sophisticated surveillance.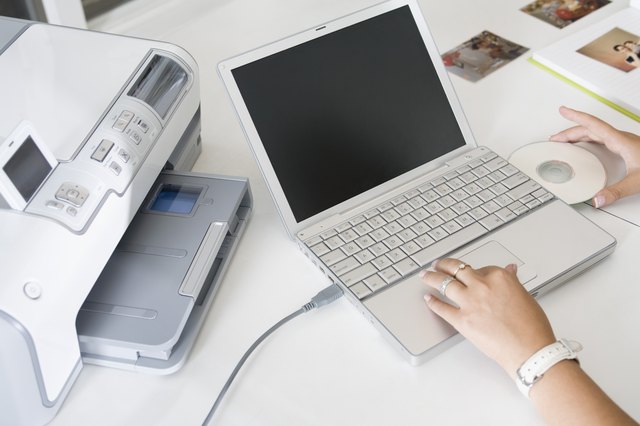 credit: Thinkstock Images/Comstock/Getty Images
Step
Check the browsers first. In Internet Explorer press, "Cntrl, Shift, H" simultaneously, and the history pane will open at the left. In Firefox, the command is just "Cntrl, H." That will show you the visited web sites grouped by day. If there is no history displayed, adjust the settings. In Internet Explorer, go to "Tools,\" \"Internet Options," and in the general tab under browsing history, click the "Settings" button. You can set the length of time the browser saves historical information and to what folder it saves temporary Internet files. To adjust the settings in Firefox, Click "Tools, \"Options," then choose the "Privacy" tab.
Step
Look in the Temporary Internet Files folder. First, click "Start" and open the Control Panel. In Vista or Windows 7, choose "Appearance and Personalization," then under folder options, choose "Show Hidden Folders." In XP, simply open Windows Explorer and from the \"Tools\" menu, choose "Folder Options." On the View tab, check "Show Hidden Files and Folders." This allows you to see the Temporary Internet Files folder. In Vista, the path is C:\users\\App data\Local\Microsoft\Windows\Temporary Internet Files. In XP, the path is C:\Documents and Settings\\Local Settings\Temporary Internet Files.
Step
Browse the username directory in Windows explorer. The path is simply C:\. You'll find Recent Documents, Searches and Recent Programs. In Vista, you can choose the folder "Everywhere" under Searches and get more information than you'll know what to do with.
Step
Look in the recycle bin. Recently discarded items are often sitting there waiting for someone to choose the "Empty Recycle Bin" option.
Step
Choose a third-party monitoring system when the user in question modifies his behavior or starts deleting his tracks. A free option for parents is the Windows Life Family Safety program and service. Log in to Windows Live or create an ID if you don't have one, and choose "Family Safety." It's a utility that requires each user to log on before browsing and it keeps detailed records of sites visited, downloads, the amount of time at a given site and more.
Step
Get a key logger or surveillance program for more clandestine oversight. System Surveillance gets a five-star rating from CNET.com editors and users. Even the most savvy computer user will have a tough time detecting that they are being watched, and the program cannot be disabled unless you disable it.