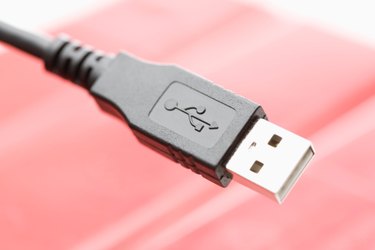 Many modern cell phones feature a built-in camera, allowing you to transfer pictures taken with your cell phone to your computer with a USB cord. Transferring the pictures with a USB cord eliminates the need to use your phone's data to upload photos to a media manager. Windows Live Photo Gallery is an easy-to-use application that gives you a way to transfer pictures quickly from a cell phone once it is connected with a USB cord; however, the steps may vary slightly depending on your cell phone.
Step 1
Install Windows Live Photo Gallery on your computer. The software is available to download from the Windows Live website at explore.live.com. Installation begins automatically when the download completes.
Step 2
Press the "Menu" key on your cell phone and click "Settings." Click "USB Mass Storage" and enable the feature.
Step 3
Connect the cell phone to the computer with a USB cord.
Step 4
Open "Windows Live Photo Gallery" from the computer's "Start" menu.
Step 5
Click "Import" in the top menu of the application. Click your cell phone's icon in the "Devices" window, then click "Import."
Step 6
Click "Review Organize and Group Items to Import." Check the box next to each picture you want to transfer from your cell phone to the computer.
Step 7
Click "Import" to transfer the pictures to the computer.