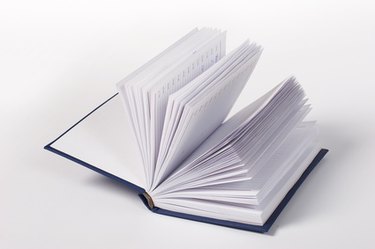 Kindle is an electronic reading device produced and distributed by Amazon.com. The Kindle has become wildly popular with e-book readers, and users often seek to expand the Kindle experience. One interesting but little known function that Kindle provides is the ability to copy and automatically convert pages of books to Portable Document Format (PDF) files. With a PDF authoring application such as Adobe Acrobat Professional, all pages may be merged into one large PDF document. However, Acrobat is not needed to convert one Kindle page at a time to the PDF format.
Things You'll Need
USB Kindle-to-computer connector cable
Computer
Adobe Acrobat Professional installed to merge PDFs
Step 1
Power on the computer and the Kindle.
Step 2
Connect the Kindle to the computer using the USB cable. Allow the computer to register the Kindle as a removable drive and list the drive with a drive letter.
Step 3
Open the e-book on the Kindle and scroll to the first page to reproduce as a PDF.
Step 4
Click in front of the first text character to copy and click the "Select" wheel.
Step 5
Select the "Add Highlight" option.
Step 6
Scroll to the end of the text block to copy and click the Select wheel after the last character in the text block. The block of text will be highlighted. Make sure all text to be copied is highlighted on the Kindle screen. The text is copied to the Kindle in a folder named "My Clippings" as a PDF.
Step 7
Right-click on the Windows "Start" button on the computer and click "Explore" to launch Windows Explorer.
Step 8
Navigate to the Kindle drive in the left navigation panel. Click on the drive to expand.
Step 9
Click on the Kindle root folder to open.
Step 10
Locate and click on the folder named "My Clippings" in the right navigation panel. A PDF file of the copied text will be in the folder.
Step 11
Right-click on the PDF and click "Rename," and then type a meaningful name for the PDF file.
Step 12
Copy the PDF file to the computer and test the document in a PDF viewing application such as Adobe Reader.
Step 13
Combine several PDFs into one large PDF document with a PDF authoring tool such as Adobe Acrobat Professional, if desired.
Tips & Warnings
To save the entire page as a clipping on the Kindle, navigate to the desired page and click the "Save Page as Clipping" from the menu.
Kindle's text-copying function is only able to select and copy one page at a time.