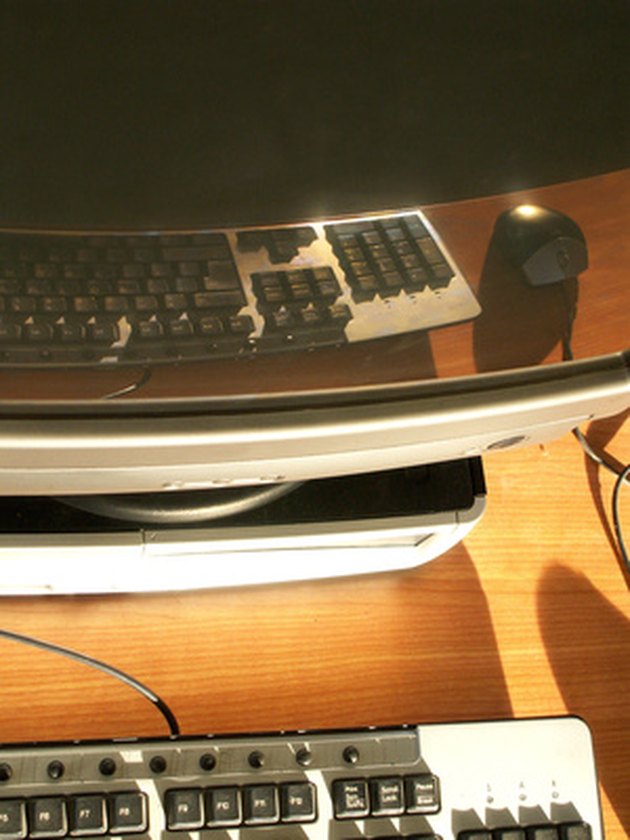 Hallmark has long been known for creating classy greeting cards, some of which you may have used yourself. You can create your own Hallmark cards with the Hallmark Card Studio software. With the program, you can design your own cards, adding your own personality to your Hallmark card. You may occasionally run into trouble while using the software, which you can troubleshoot yourself.
Step 1
Restart the program. On occasion the Hallmark software just doesn't load correctly the first time. Shutting down the program and booting it back up corrects many problems.
Step 2
Check your printer cable connection. If the printer is not connected to your computer, you will receive an error message when attempting to print. In addition, the printer driver must be installed on the computer; otherwise, the Hallmark Card Studio software is not going to print. The driver is provided on a CD with your printer. Insert the installation CD into the disc drive of your computer, then follow the prompts of the installation wizard to completely install the driver. You can also download updated drivers from the Internet.
Step 3
Register your program. If you skip out on the registry option, you are not given the free updates for the Hallmark software. When booting the program, you are asked if you want to register the software. Select "Yes," then fill out your name, email address and all other required data. Submit the registration form and any available update will be downloaded directly to your computer. This corrects just about any problem you are running into.
Step 4
Re-install the software. If the program crashes during use or won't allow you to select some templates, it means there are corrupt files associated with the Hallmark Card Studio software. Click "Start," "Control Panel," "Programs," "Installed Programs," then right-click the "Hallmark Card Studio" listing and choose "Delete." This deletes the program from your computer. Once it is uninstalled, restart your computer and insert the Hallmark Card Studio software installation CD. Follow the prompts of the installation wizard to re-install the software.
Step 5
Check your system to make sure you have enough RAM installed on your computer. If you don't, the software is just going to lock up and crash when you load it. You need at least 512 megabytes of RAM on your computer and a processor speed of 800 megahertz. To check your computer's specs, click "Start," "Control Panel" and "System," or the Apple logo, then "About the Mac" on a Mac computer.