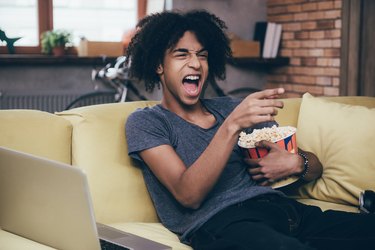 Netflix is always working to make its content more accessible to all users, including those who require closed-captioning. Although there is no way to turn on captions for all movies and shows by default on the Nintendo Wii, you can turn them on for a particular title before you begin watching by activating captions in your language of choice from the "Audio and subtitles" menu. This takes a mere minute of your time and will allow you to fully enjoy the movies and TV shows streamed from Netflix.
Step 1
Select the Netflix icon from your Wii menu to open the Netflix application.
Step 2
Browse the available movies and TV shows until you find one you would like to watch. Use your Wii remote to click on your selection and bring up its detail page.
Step 3
Locate the list of actions at the right side of the page. Select "Audio and subtitles," which is at the bottom of the list. This will bring up the subtitling options. Select "English" or any other available language from the list of subtitle languages, and select "Back" at the top of the screen.
Step 4
Click "Play" to begin watching your selection with captions turned on.