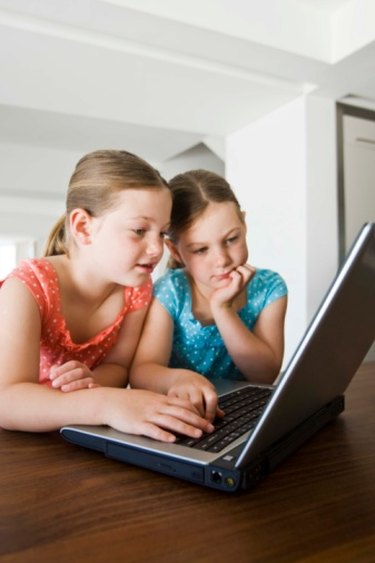 Roblox is a kid-friendly website featuring block-building games and social hangouts. By default, all users have chat features turned off to protect children and adults. You may turn off these privacy settings to gain access to chat. Roblox filters out objectionable words and phrases to make chat safe for children. Users 13 and older may turn on safe chat with just a few clicks while users under 13 need the help of a parent or guardian.
If 13 or Older
Step 1
Enter your username and password into the "Member Login" box on the main Roblox site. Click the "Login" button. Though you can play Roblox games without an account, only members can use safe chat. If you don't have an account, click the "Register" button and follow the directions.
Step 2
Click "My Roblox" in the menu near the top of the page. Click "Account."
Step 3
Scroll down near the bottom of the Account page. Under "Chat Settings," choose the person with whom you want to chat. "All users" lets you chat with everyone on Roblox, while "Best Friends" and "Friends" lets you chat only with people you know.
Step 4
Click the "Update" button to save your safe chat settings.
If Under 13
Step 1
Sign into your account on the main Roblox homepage.
Step 2
Click "My Roblox" near the top of the page. Click "Account."
Step 3
Scroll down to the "Update Your Parent's Email Address" section. Click "Update Email Address." Enter your parent's email address and click "Update."
Step 4
Ask your parents to access their email. They will need to click an activation link in an email from Roblox.
Step 5
Click "Privacy Mode Off" to turn on safe chat from the link in the email. Click "Finish Verification" to save these settings.