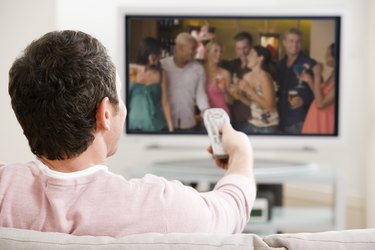 Toshiba's Panel Lock feature allows you to save your settings on your television so that no one else may change them and only the On/Off switch may be utilized from the TV's front panel. Parents may find this option useful to prevent children from accessing programs containing violence and other inappropriate content. Once you turn this feature on, certain steps must be followed to turn it off again.
Step 1
Press the "Menu" button on the remote control, and scroll until you come to the "Preferences" menu. Select "Parental Control and Locks," then press "OK." If your TV does not have a "Preferences" menu, go directly to the "Locks" menu.
Step 2
Enter the four-digit PIN that you selected when you turned the Panel Lock feature on. You may have to scroll up or down to access this area.
Step 3
Press the "Up" or "Down" buttons on the remote until you reach the Panel Lock feature. Move the cursor to select "Off," and press "OK."