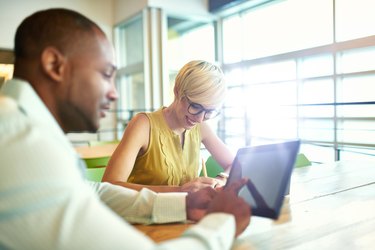 To access, or subscribe to, Facebook you must create an account. This account allows you to share information, pictures, videos and links with other Facebook users. You can choose to only share the information with your Facebook friends or the entire Facebook community. If you have decided that you no longer want to use Facebook, you can deactivate your account. When you deactivate your account, your information, pictures and videos are no longer visible to anyone. You can reactivate the account, and restore your friends list, photos and preferences at any time by logging in with your username and password.
Step 1
Launch your Web browser and log into Facebook at facebook.com.
Step 2
Click on the "Account" drop-down menu in the top-right corner of the page.
Step 3
Click on the "Account Settings" menu.
Step 4
Click on the "Settings" tab.
Step 5
Click on the "deactivate" link located at the bottom of the page.
Step 6
Click on the radio button next to your reason for leaving.
Step 7
Click on the "Confirm" button to deactivate your account. Your account will be memorialized. Your information, friends list and preferences will be saved in case you want to reactivate your account at a later date.