Samsung LED, or light emitting diode, televisions use an LCD screen with LED lights either behind the screen or around the edge of the screen to provide a high-quality picture in a lightweight case. LED televisions are often energy-saving and most meet Energy Star specifications. A lightweight and thin profile makes LED televisions easier to mount on a wall than other types of televisions. Some models of LED televisions are also 3D-capable.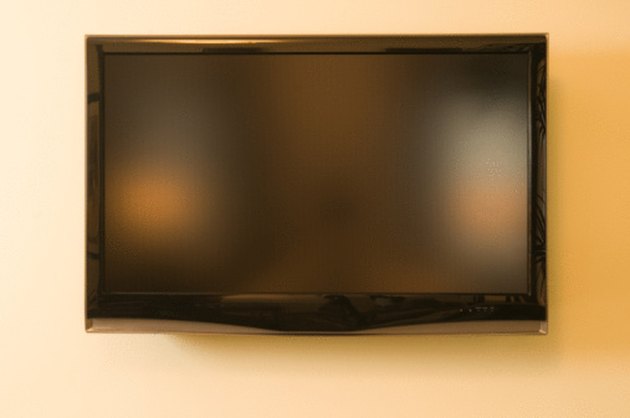 Step 1
Find the model code of your Samsung LED television. This information is printed on a sticker and can be found on the back of the television. Write down the model information.
Step 2
Log on to the Samsung Support website (see Resources). Select "TV/Video" in the center of the page. Choose your television type and model number in the pop-up window.
Step 3
Choose "Get Downloads." Connect a USB memory drive to your computer. Select "Firmware" and click on the "Upgrade File" icon. Choose "Save" in the pop-up window and save the file to the USB memory drive attached to your computer. Allow several minutes for the download to finish.
Step 4
Click "Start" and click "Computer" to open a Windows Explorer window. Double-click the USB memory drive. Double-click the execution (.exe) file downloaded from the Samsung website. Click "Unzip" from the pop-up menu. After the file unzips, select "OK" and then select "Close."
Step 5
Right-click on the USB memory drive icon in the Windows Explorer window and then select "Eject." A pop-up message will alert you when it is safe to remove the drive. Disconnect the USB memory drive from your computer.
Step 6
Turn on the television. Insert the USB memory drive into a USB port on the back of the TV. Select the "Menu" button on the remote control. Navigate to the "Support" menu using the arrow buttons. Press "Enter."
Step 7
Select "Software Upgrade" using the arrow buttons and press "Enter." Verify that the upgrade file is a more recent version of firmware--the higher the version number, the newer the file. Choose "Yes" from the pop-up message confirming the upgrade request and press "Enter." When complete, the television will reboot.
Step 8
Remove the USB memory drive from the television.
Things You'll Need
Paper

Pencil

USB memory drive

Internet access
Warning
Do not install the downloaded upgrade file if the television has a newer version. Do not remove the USB drive during the firmware update.