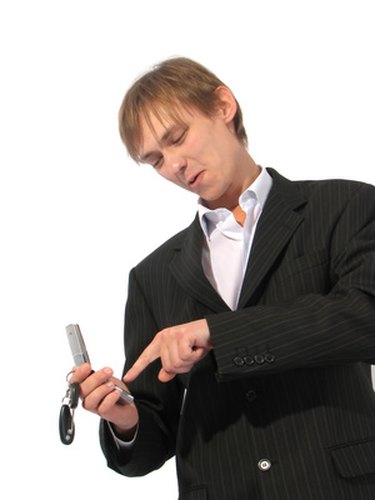 Cricket phones make prepaid wireless an attractive option. However if your phone is over a year old you may have the urge to upgrade your phone to a newer and more improved model. Cricket allows users to upgrade their phones whenever they feel the need, which is part of the charm of having the company as your cell phone provider. You are not contracted to one phone for a one or two year contract with this cell phone provider.
Step 1
Select the model phone that you would like, and compare it with other models to ensure you are getting the best deal. Check and make sure it is compatible with Cricket Wireless before you buy it. Research the phone to make your best selection possible.
Step 2
Buy the phone either from Cricket, or via a third party vendor. Select a third party vendor that you know is reliable, because otherwise you could purchase a phone that is not up to par.
Step 3
Activate the phone via one of three ways. You can go to a Cricket store or a wireless store affiliated with the Cricket company and get it activated, call Cricket's customer service to activate the phone or activate the phone online. Once it is activated call someone to check and see that the phone is working, and then call your phone from another number to make sure that you can get incoming calls.