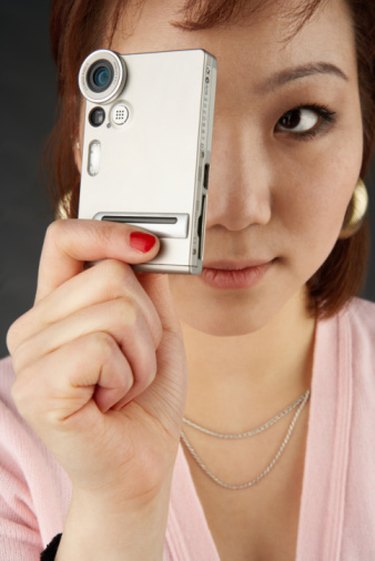 Many Android smartphones have the ability to snap digital photographs that rival the quality of a high-resolution, dedicated digital camera. Due to the elevated quality of these images, each photo can take up multiple megabytes, which has the potential to fill up your phone's memory. Unlike the card in your digital camera, your phone's SD card is not exclusively for storing photographs. You may need to upload your Android's photographs to your computer to make more room for apps, videos and music.
Step 1
Connect your Android phone to your computer using the provided USB cable. Once the phone is connected, a USB logo appears in the Android notification bar.
Step 2
Press the notification bar on the top of your Android's screen and slide your finger down to open the notification panel.
Step 3
Tap the "USB Connected" notification and tap "Mount SD Card." This makes your SD card information accessible to your computer.
Step 4
Click "Start" from your Windows desktop and click "Computer" to open Windows Explorer. Double click your Android device to view its contents. Windows lists your phone as "Removable Drive."
Step 5
Double click the "DCIM" folder on your Android SD card and double click "Camera" to view the stored images. Press "Ctrl+A" on your computer keyboard to select all images in the folder. Next, press "Ctrl+C" to copy the images to your Windows clipboard.
Step 6
Open a second Explorer window and browse to the location where you would like to store the images on your computer. Click "Edit" and select "Paste" to copy the images to the selected folder. You can now delete the images from your phone, since they are backed up on your computer.
Step 7
Close the SD card window and return to "Computer." Right click the removable device and click "Eject" to unmount your SD card. Afterward it is safe to disconnect your Android phone.