Skype, the popular Voice Over Internet Protocol (VoIP) service, supports the use of proxy servers to help those users who prefer to preserve a layer of anonymity for there Internet habits. According to the Tekies website, a proxy server "intercepts all messages entering and leaving the network. The proxy server effectively hides the true network addresses." Configuring the program to use a proxy is a simple task, but the account creation must also be done via a proxy server to truly make using Skype an anonymous process.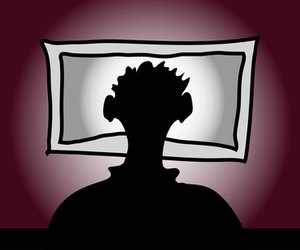 Anonymous Account Creation
Step
Open an Internet browser and find a list of Internet proxy servers to use for the account creation process.
Step
Choose two or three proxy servers from the list and write down all of their information. In most cases, this means the HTTP address and the port used. However, some servers may include additional information for increased security options.
Step
Open Internet Explorer. Other browsers may be used, but most programs that support proxies automatically apply the settings from Internet Explorer to their proxy configuration. Skype makes use of the Internet Explorer settings by default.
Step
Click on "Tools," "Internet Options," the "Connections" tab and "LAN Settings" to enter the proxy server configuration screen.
Step
Mark the check box under the "Proxy server" section and enter the information obtained from the proxy server list. In most cases the "address" and "port" are sufficient, but additional information may be specified under the "advanced" settings if available.
Step
Press "Apply" and "Accept" to save the settings.
Step
Navigate to the Skype homepage within Internet Explorer.
Step
Download and install the latest Skype build, then create a new account. The previous steps help ensure that your server information stays anonymous during the account creation process.
Anonymous Skype Usage
Step
Open Skype, click on the "Tools" menu and click on "Options."
Step
Click the "Advanced" tab and choose "Connection."
Step
Select the type of proxy server to use from the drop-down menu. Skype supports HTTPS or SOCKS5 servers. The type of proxy is specified on the proxy server list.
Step
Enter the proxy server information from one of the proxy servers selected for the account creation process and save the changes. Choose a different server before each call to further increase the anonymity of the call.
Step
Email the account creation and Skype usage steps to each person you want to contact anonymously. This will ensure that their side of the call is also secure, which further guarantees anonymous contact.